FALL ESSENTIALS
Halloweekend may have come and past in a flurry of crunchy leaves, fake blood, and last-minute costume ideas, but fall fashion has yet to hit its peak. Complete your autumnal wardrobe with the necessities you're sure to fall in love with.
Warm Coats
It's finally time to pull out the winter coats! Upgrade last year's basic trench with fun faux furs, luxurious lined shearlings, or detailed bomber jackets. You don't have to sacrifice your outfit to the cold.
The curly wool Edgar coat front zip will keep the gusts of wind at bay with elongated sleeves. The contemporary short cut hits right at the hips to keep you covered but not cumbersome. The barely-there dusty pink is a neutral color you can wear over anything while the roomy cut lets you wear a sweater underneath without looking like a marshmallow.
The black bomber may have had its moment, but the Darcy Coat brings it back with details that take this basic to the next level. Zipper details run up both the front and back, so you can adjust the neckline to your liking (and weather). The open rivet details alternate in sizes for a touch of soft rock influences and the traffic cone orange lining adds a pop of color.
Statement Sweaters
It's an annual fall purchase: the soft sweater. Opt for bold options in jewel tones you can dress up or down for any occasion.
Gold? Check. Stripes? Check. Hood? Check. This luxe velvet hooded pullover features subtle details like sparkly black and gold ribbon ties and striped ribbing at the sleeves and waist. The relaxed fit makes this piece wearable for lounging in the house with a good book, but the splashy material lets you wear it for a night out (or in).
Jumpsuits
Throw on a one-piece when it's too cold in the morning to even consider another ten seconds not fully clothed.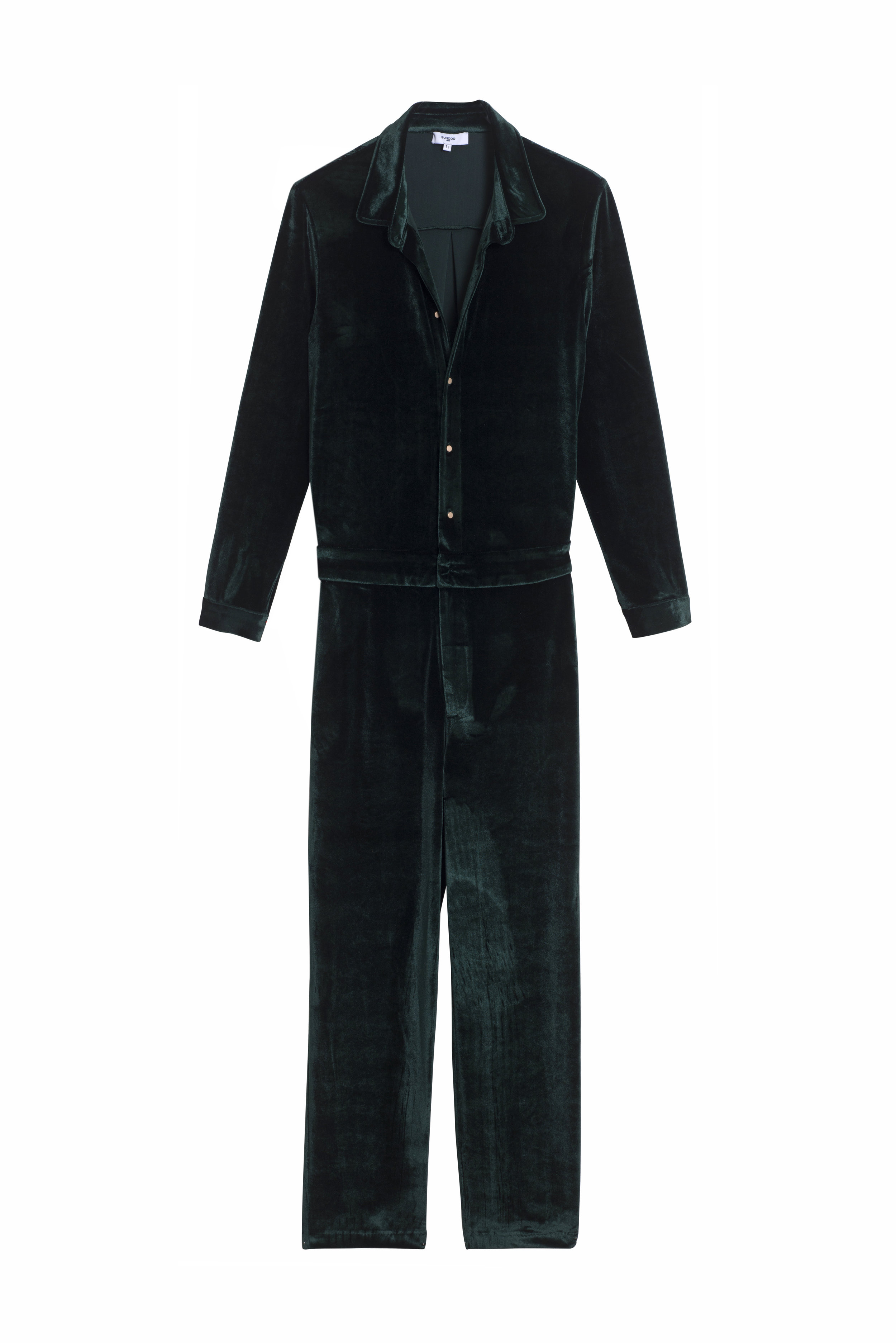 This jewel-toned gem of a jumpsuit with delicate gold buttons elevates the baggy silhouette of a boiler suit from auto-shop mechanic to sartorially sharp. Add your own feminine flair with a pair of heels or a bold lip.
Layer these denim overalls over a turtleneck for a transitional outfit you can wear from brunch with the girls to cocktails with the boy(s). The clean lines flatter any body type and you'll embody the cool and effortless chic lifestyle any Suncoo Girl strives for.